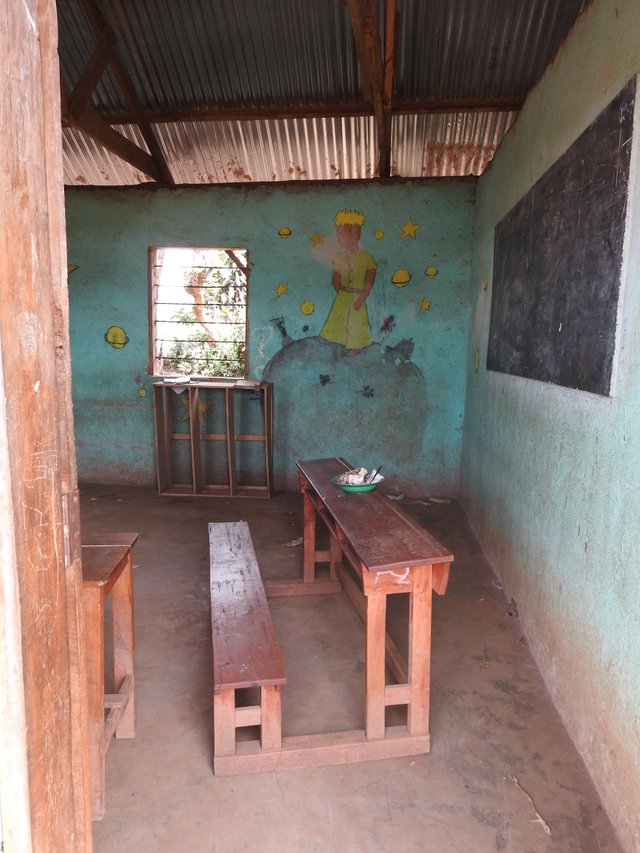 Auch in Uganda ist das Corona-Virus angekommen. Schulen, Geschäfte und der öffentliche Nahverkehr sind eingestellt. Ein Versammlungsverbot wurde erteilt. Am Lake Bunyonyi, wo unser "Licht-Projekt" beheimatet ist, gibt es keinen Supermarkt. Der wöchentlich stattfindende Markt wurde eingestellt. Manche Menschen dort haben sich einen kleinen Nahrungsmittelvorrat angelegt. Ansonsten leben sie nun von dem,was ihre Gärten hergeben. Die meisten Menschen dort haben weder Wasser noch Strom in ihren Häusern. Das heißt, regelmäßiges Händewaschen ist schon schwierig.
Auch haben sie keine Lohnfortzahlung und es gibt kein Krankenhaus in der Nähe, welches auch nur annähernd in der Lage wäre, viele Erkrankte zu versorgen.
Diejenigen, welche bald nichts mehr zu essen haben, müssen ihre Nachbarn anbetteln. Wenn ihnen niemand etwas gibt, werden sie verhungern.
Aufgrund der jetzigen Lage können wir im Moment kein Geld für die Installation von Solar-Systemen rüberschicken.
Wenn Corona überstanden ist, werden wir sehen, wie die Situation vor Ort ist und wie es weiter geht.
In der Zwischenzeit werden wir trotzdem weiter Geld sammeln.
Ab heute bis zum Ende der Krise werden wir das Geld (falls etwas gespendet wird..) in erster Linie für Lebensmittel dort ausgeben.
Dafür muß jemand, der ein Auto hat in die Stadt fahren, um Lebensmittel einzukaufen, die dann verteilt werden.
Wir müssen natürlich sehen, wie weit das in Zukunft noch möglich ist, wegen evtl. Ausgangssperren...
Ja, auch für uns hier in Deutschland ist es schwer und viele haben verständlicherweise Existenzängste.
Aber ich denke, niemand von uns wird verhungern!
Falls jemand von euch etwas geben möchte, kann er das über unsere Spendenseite tun.
https://www.leetchi.com/c/soziales-von-elke-zaksek
Es geht dort nicht um große Summen.
Für ca. 10,-€ bekommt man 20kg Bohnen
und für ca. 30,-€ 75 kg Maismehl
(Man kann nur hoffen, daß es dann auch noch etwas zu kaufen gibt...)
Wir sind auf jeden Fall in großer Sorge um die liebgewonnenen Menschen dort.
Wen die Story unseres Projekts in Uganda interessiert...
hier der Link:
https://steemit.com/nobel/@elkezaksek/wir-bringen-licht-die-geschichte-unseres-uganda-projekts-we-bring-light-the-story-of-our-uganda-project-teil-13-part-13
////////////////////////////////////////////////////////////////////////////////////////////////////////////////////////////////////
The Corona virus has also arrived in Uganda. Schools, shops and local public transport are closed. A meeting ban was issued. There is no supermarket on Lake Bunyonyi, where our "light project" is based. The weekly market was discontinued. Some people have a small food supply there. Otherwise, they now live from what their gardens give. Most people there have no water or electricity in their homes. That means washing your hands regularly is difficult.
They also have no continued payment of wages and there is no hospital in the vicinity that would even come close to being able to care for many sick people.
Those who will soon have nothing to eat must beg their neighbors. If nobody gives them anything, they will starve.
Due to the current situation we cannot send money for the installation of solar systems at the moment.
When Corona has survived, we will see what the situation is on site and how to proceed.
In the meantime, we will continue to collect money.
From today until the end of the crisis, we will spend the money (if something is donated ..) primarily on food there.
To do this, someone with a car has to drive into town to buy groceries that are then distributed.
Of course we have to see how far this will be possible in the future due to possible curfews ...
Yes, it is difficult for us here in Germany, too, and many understandably are afraid of existence.
But I think none of us will starve!
If any of you want to give something, you can do so via our donation page.
https://www.leetchi.com/c/soziales-von-elke-zaksek
It is not about large sums.
For about 10, - € you get 20kg beans
and for about 30, - € 75 kg of corn flour
(One can only hope that there is still something to buy ...)
We are definitely very concerned about the people we love there.
Who cares about the story of our project in Uganda ...
here the link:
https://steemit.com/nobel/@elkezaksek/wir- bring-licht-die-geschichte-unseres-uganda-projekts-we-bring-light-the-story-of-our-uganda-project-teil-13 -part-13