We have now collected money for about 8 weeks. It came to about 5000 euros. Around 360 families received food and soap from the money. Some also received medical help or medication.
That means: more than 1000 people in Uganda have suffered less hunger with your help and also experienced a little hope and joy. This would not have been possible without your money or without the helpers at Lake Bunyonyi. We say THANKS to everyone !!
The donation pot is now almost empty (at the moment: € 36.30).
If someone else wants to give something, they can do it very gladly, as long as there is still money coming, we will continue ...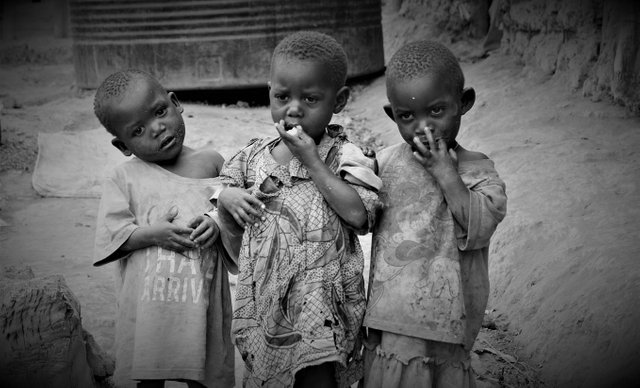 Wir haben jetzt ca. 8 Wochen lang Geld gesammelt. Es kamen ca. 5000,- Euro zusammen. Von dem Geld haben ca. 360 Familien Lebensmittel und Seife bekommen. Manche bekamen auch medizinische Hilfe bzw. Medikamente.
Das heißt: mehr als 1000 Menschen in Uganda haben durch eure Hilfe weniger Hunger erlitten und auch ein wenig Hoffnung und Freude erfahren. Weder ohne euer Geld noch ohne die Helfer am Lake Bunyonyi wäre das möglich gewesen. Wir sagen HERZLICHEN DANK an alle!!
Der Spendentopf ist jetzt fast leer (Stand momentan: 36,30€).
Wenn noch jemand etwas geben möchte, dann kann er das sehr gerne machen.Solange noch Gelder kommen, machen wir weiter....
/////////////////////////////////////////////////////////////////////////////////////
Here is our donation account and for everyone who supports us (or rather the people there) we say
THANK YOU VERY MUCH!!
https://www.leetchi.com/c/soziales-von-elke-zaksek
////////////////////////////////////////////////////////////////////////////////////
Hier ist unser Spendenkonto und für alle, die uns (oder besser gesagt, die Menschen dort) unterstützen sagen wir
HERZLICHEN DANK!!