I miss my son very much. Today is 12 days since I saw him. Changes in the work schedule of kindergartens led to the fact that we were forced to give the son on the whole quarantine to our grandparents and aunts. All because my wife and I continued to work in a health facility that was not closed for quarantine.
Я дуже сумую за своїм сином. Сьогодні 12 днів, як я його не бачив. Зміни в розпорядку роботи дитячих садків призвели до того, що ми були змушені весь карантин віддавати сина до дідусів, бабусь та тіток. Все тому, що я і дружина продовжували працювати в закладі охорони здоров'я, який не закрився на карантин.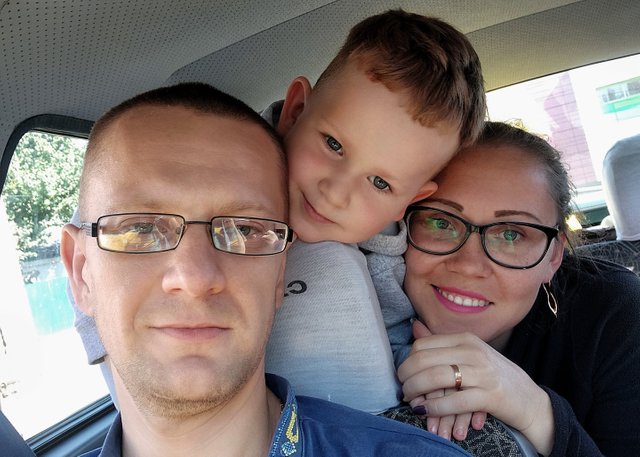 The photo was taken last year on my XIAOMI Redmi note 7 smartphone during some boring wait.
Фото зроблене минулого року на мій смартфон XIAOMI Redmi note 7 під час якогось нудного очікування.
Finally, there is hope that kindergartens will start working next week. The wife talked to the teacher, who said that everything would depend on whether our kindergarten would be able to pass the inspection for compliance with sanitary and epidemiological norms on May 25. I think that @andruto will be able to attend kindergarten again next week.
Нарешті з'явилась надія, що з наступного тижня запрацюють дитячі садки. Дружина спілкувалась із вихователькою, яка сказала, що все буде залежати від того чи зможе наший дитячий садок пройти перевірку на дотримання санітарно-епідемічних норм 25 травня. Думаю, що на наступному тижні @andruto знову зможе відвідувати дитячий садок.
We tried not to talk to my son on the phone so that he would not think about us and be upset that he was with his grandfather and grandmother. There was an exception yesterday, I was able to talk to my son on the phone. I confess, I did not immediately recognize my son's voice. It feels like I'm talking to an adult. I understand that this may sound very strange, but judging by the voice, the son has become much older.
Ми намагались не говорити з сином по телефону, щоб він не думав про нас і не засмучувався, що знаходиться у дідуся з бабусею. Вчора трапилось виключення, я зміг поговорити з сином по телефону. признаюсь, я відразу не впізнав голос сина. Таке відчуття, що я розмовляв з дорослою людиною. Я розумію, що це може звучати дуже дивно, але судячи із голосу син став значно дорослішим.
People think about the value of one thing or another when they lose it. So do I. I remember very well how I wanted to relax. So I met my wife's offer to take my son to his grandfather and grandmother 200 km away, as good news. In 1-2 days I already missed him. And now, almost two weeks later, I miss him VERY much.
Люди задумуються над цінністю того чи іншого, коли втрачають це. Так і я. Я прекрасно пам'ятаю, як хотів відпочити. Тому я зустрів пропозицію дружини відвести сина до дідуся з бабусею за 200 км, як гарну новину. Через 1-2 дні я вже сумував за ним. А зараз, коли минуло майже два тижні, я ДУЖЕ скучаю за ним.
On Sunday, my wife has a daily shift, so I will have a great opportunity to enjoy socializing with my son. Also, I use this time to visit my parents, whom I also haven't seen in about 2 weeks. It will be a wonderful weekend on which I plan to REST, and then everything else. Appreciate the moments you spend with your family. Life is sure to find reasons and opportunities to separate you. I wish that your partings were only short.
В неділю у моєї дружини добове чергування, тож я матиму прекрасну нагоду насолодитись спілкуванням із сином. Також, я використаю цей час, щоб відвідати своїх батьків, яких я також не бачив біля 2 тижнів. Це будуть чудові вихідні дні, на яких я планую ВІДПОЧИТИ, а потім все інше. Цінуйте моменти, що ви проводите зі своїми рідними. Життя обов'язково знайде причини і можливості розлучити Вас. Бажаю, щоб Ваші розставання були тільки короткими.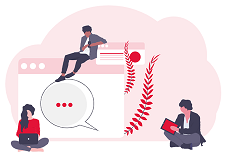 Not got an account yet? Sign up to Hive!

AD
Each next of my referrals receives a X HIVE (X=1$) gift and 1 additional booster pack as soon as the gift sending function is possible. Plus, you and I also get 2 booster packs, under the prerequisites of a referral program. I already have 10 referrals, so in addition to the above, you will receive an additional 1 Epic card (the chance of receiving which, with the booster pack open, is only 4%).

Кожний наступний мій реферал отримує подарунок в розмірі X HIVE (X=1$) та 1 додатковий booster pack, як тільки стане можлива функція відправки подарунків. Плюс, до X HIVE (X=1$)* ви, та я, також отримуємо по 2 booster pack, по попереднім умовам реферальної програми. У мене вже Є 10 рефералів, тому, крім описанного вище, ви отримаєте додаткову 1 Епічну карту (шанс на отримання якої, при відкриті booster pack, всього 4%).
Total: X HIVE=1$, 3 boosters, 1 Epic card.
Ітого: **X HIVE=1$, 3 boosters, 1 Epic card.