Hello Everyone,
in my last post about the nobel donations I showed, that @dfacademy has earned a lot of money.
They have got 789 Steem with the Nobeltoken, because they are working on charity projects, write about it, using the hashtag #nobel and get upvoted by curators, that have staked Nobel.
Then came the big surprise:
They gave everything back to me:

This is sooo great! DFAcademy are really trustworthy!
Today I put the money back into the Nobel-world and could make some more charity workers happy: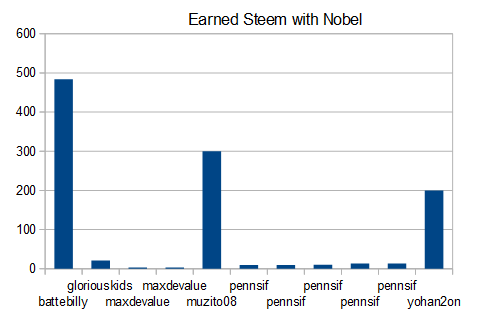 congratulations to:
@battebilly
@gloriouskids
@maxdevalue
@muzito08
@pennsif
@yohan2on
---
For more details see: https://nobel.charity or watch my video on youtube (German with German and English subtitles):
Höchst effizient spenden
Achim Mertens