Hi folks,
this post is to show how easy it is to make lots of people happy.
Here on https://nobel.charity, one can find people, that have projects to help other people. They have been upvoted by people, that have staked NOBEL: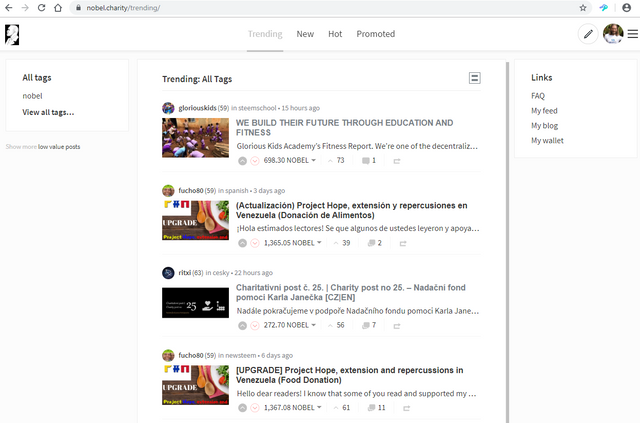 These people sell their NOBEL on the market: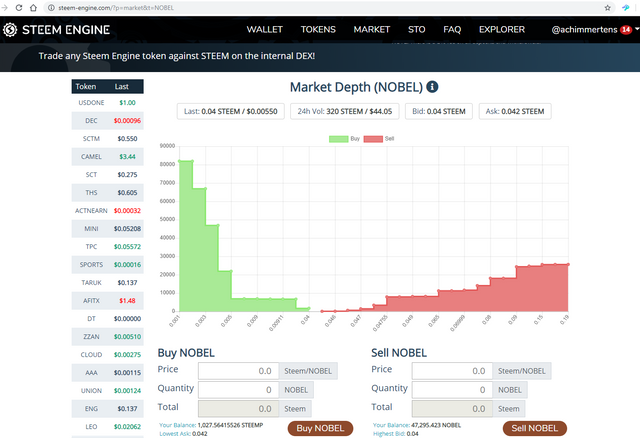 And then, willing donators can just buy NOBEL. With this, the money is distributed among the sellers, depending on what they were willing to get for it. The cheapest price can sell first. In this example I bought 10,000 NOBEL for a price of 0,04 Steem/NOBEL and here you can see who profits from it: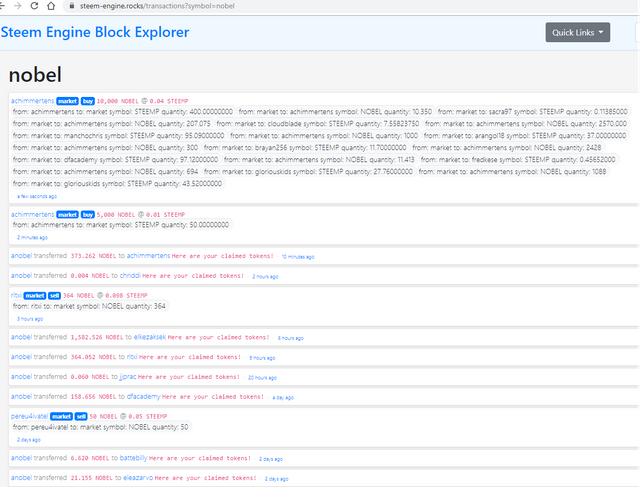 The exchange rate is in the moment about: 1000 NOBEL = 40 STEEM = 6 USD
I hope this helps the right people most.
If you also want to help needy people and their supporters, you can also buy NOBEL.
You can stake it to get more voting influence or you can send it to @anobel, the distribution bot, to return the NOBEL back into the system, or you can sell it later, when the price is hopefully better.
Regards, Achim