Hello friends,
With this onepage picture I try to visualize the money flow from a donator to the recipients.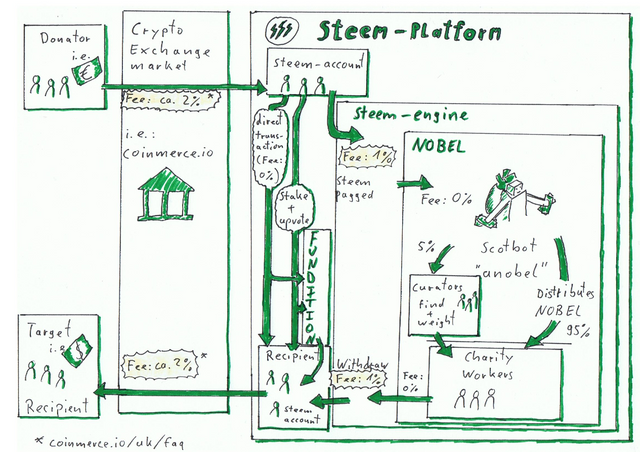 As you can see, to donate it takes 4 to 11 % fee, depending if you use the nobel system or not.
If you know whom to support (via Steem and/or fundition), it takes only the exchange banking costs.
Btw.: If you earn money in Steem, you can donate it there with 0% fee, because there is no man in the middle.
If you don't know whom to support, you can buy NOBEL and pay with the money the curators and the charity workers.
The curators get 5% of the NOBEL token for their work to find and weight good articles from charity workers. The rest of the token is distributed by the scotbot to the worthy recipients.
If you want to know more about NOBEL, go to:
https://nobel.charity
If you know an even more efficient way to donate, please let me know.
Regards, Achim