Michael und ich freuen uns sehr. Wir konnten kurz vor Jahresende noch 5 Familien in Uganda ein Solar-Panel schenken.
Eigentlich hatten wir das Jahr in dieser Hinsicht schon abgeschlossen....aber erstens kommt es anders und zweitens als man denkt!
125,-€ kamen mit den Nobel-Tokens zusammen und davon hat Ritah's Familie Licht bekommen! 💡 💡 💡
Herzlichen Dank an alle, die dazu beigetragen haben, vor allem an @achimmertens.
---
---
Michael and I are very happy. We were able to give 5 families in Uganda a solar panel just before the end of the year.
Actually, we had already finished the year in this regard ... but first things turn out differently and secondly than you think!
125, - € are together with the Nobel-Token and from this Ritah's family got light! 💡 💡 💡
Many thanks to everyone who contributed, especially to @achimmertens.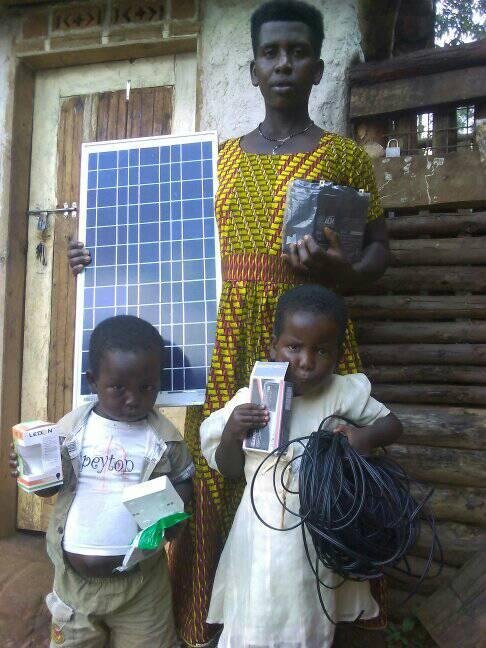 In den letzten Monaten hat der Nobel-Token 2,5 Solar-Panele finanziert!
Das ist doch was, oder? 😃
In the past few months, the Nobel Token has financed 2.5 solar panels!
That's something, right? 😃
https://steemit.com/nobel/@elkezaksek/wir-bringen-licht-die-geschichte-unseres-uganda-projekts-we-bring-light-the-story-of-our-uganda-project-teil-13-part-13
https://steemit.com/nobel/@elkezaksek/der-nobel-token-spendet-licht-the-nobel-token-donates-light
https://steemit.com/nobel/@elkezaksek/nobel-token-schenkt-sara-s-familie-licht-nobel-token-gives-light-to-sara-s-family