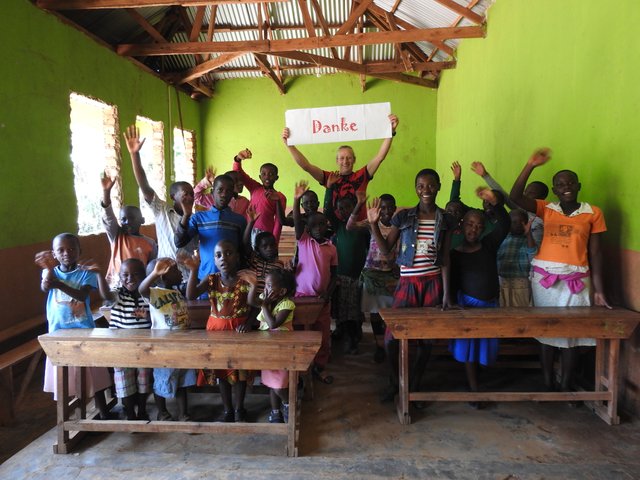 @achimmertens hat den Nobel-Token ins Leben gerufen. Er soll helfen, Charity-Projekte umzusetzen.
Unser Projekt "Wir bringen Licht" war ein Grund für mich, mich bei Steemit anzumelden. Ich hatte die Hoffnung, daß es etwas bringt und ich wurde nicht enttäuscht...
Schon vor einigen Wochen kamem 42,-€ aus den Nobel-Tokens zusammen. Diesmal ist es sogar das Doppelte! Ich freue mich!!!
Den Rest tun wir dabei und kaufen dann einer Familie am Lake Bunyoni von dem Geld ein Solar-Panel.
Das werde ich dann hier auch posten...
Danke Achim und allen, die mir die Token geschenkt haben!
ICH FREUE MICH!!!!!!
@achimmertens has launched the Nobel Token. He should help to realize charity projects.
Our project "We bring light" was a reason for me to join Steemit. I had the hope that it would bring something and that I would not be disappointed ...
Already a few weeks ago came out 42, - € from the Nobel Token. This time it is even twice! I am very pleased !!!
We do the rest and then buy a family at Lake Bunyoni from the money a solar panel.
I will post that too ...
Thanks Achim and all those who gave me the tokens!
I AM VERY PLEASED !!!!!!
https://steemit.com/nobel/@elkezaksek/wir-bringen-licht-die-geschichte-unseres-uganda-projekts-we-bring-light-the-story-of-our-uganda-project-teil-13-part-13