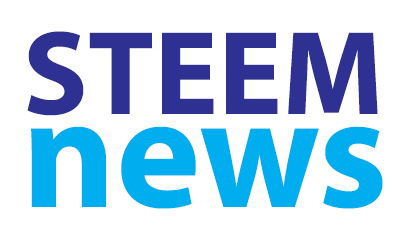 Steemit Inc gives SMT feature details.
Steem2020 contest offering 1500 STEEM in prizes, 'I ❤️ Steem' campaign impresses on Twitter, and advice on how to 'New Steem'.
And there is news and discussion about SPUD#7, Rada Quest and TARUK, SteemCoinpan and SCT, SteemKnights, the NOBEL tribe, and the Calendar of Steem Meetups...
---
---
1. SMT Features
Steemit Inc has posted more details of the upcoming Smart Media Tokens that are currently in TestNet phase.
Many of the token parameters such as token inflation and token destinations will be fully configurable for each SMT. In SMTs v1 the power-down period of 13 weeks will be the same as for SteemPower, and will not be changeable for each SMT...
---
---
2. Steem2020 Contest - 1500 STEEM prize pool
With almost 20 interesting and varied entries received so far, the Steem2020 contest is now at the half way mark.
Thanks to the generosity of @theycallmedan, @yabapmatt, @starkerz and @gtg the prize pool now stands at more than 1500 STEEM equivalent.
The closing date has been announced as 11.59pm UTC on Tuesday 12 November, so there is still plenty of time to get your entry in...
---
---
3. "I ❤️ Steem" campaign impresses on Twitter
@stephenkendal reports that his recent "I ❤️ Steem" social media campaign has reached over 138,000 impressions on Twitter...
---
---
4. How to 'New Steem'
Steem investor @theycallmedan has posted a video giving his thoughts on how to 'new steem'...
---
---
5. Power up on SPUD#7
Organiser @streetstyle has put out a reminder that the seventh Steem Power Up Day takes place on 1 November...
---
---
6. Rada Quest investment through TARUK
Currently in development real-time strategy and trading card game @RadaQuest has posted details of how people will be able to invest in the game through the purchase of TARUK tokens...
---
---
7. SteemCoinpan & the SCT token
Steem data enthusiast @dalz has taken an in depth look at the SteemCoinpan community and the tokenomics of their SCT token...
---
---
8. SteemKnights - new patch now live
The new @Steemknights game has released an update v0.9.2...
---
---
9. NOBEL tribe now on SteemPeak
The NOBEL charity tribe is now on SteemPeak...
---
---
10. Calendar of Steem Meetups & Events
The latest Calendar of Steem Meetups & Events around the world has been published.
New events have been added in South Korea, Thailand and Germany...
Unfortunately due to the low STEEM price and weak market conditions SteemFiesta that was due to take place in Lima, Peru in December has been cancelled...
---
---
(change on previous day in brackets // n/c = no change)
Follow @penguinpablo, @steem-data & @eforucom for more statistics.
---
---
Visit the Steem Meetups & Events Calendar for a full list of meetups coming up...
---
---
This is #212 (24 Oct '19) of this daily news service.
Please let me know of any important posts or key data that should be included. Comment below or message me on Discord Pennsif#9921.
---
---
Burn Note - 5% of the post rewards will be burnt by setting a beneficary to @null.
---
---
[ graphics by @pennsif ]